Well, I intended to get a few more posts up here about holiday crafting, but the holiday season has been kind of a blur and not very much crafting has happened! But as Christmas approaches, I've had some more opportunities to do some fun hands-on activities with the kids, and this is the first time we've tried decorating gingerbread houses!
Now, based on my Facebook feed, it appears that we're pretty much the only family who has held off on this activity this long, but the twins are finally old enough to really enjoy it. And then I happened upon this little gem when I was checking out at Kmart one day, and it couldn't be more perfect!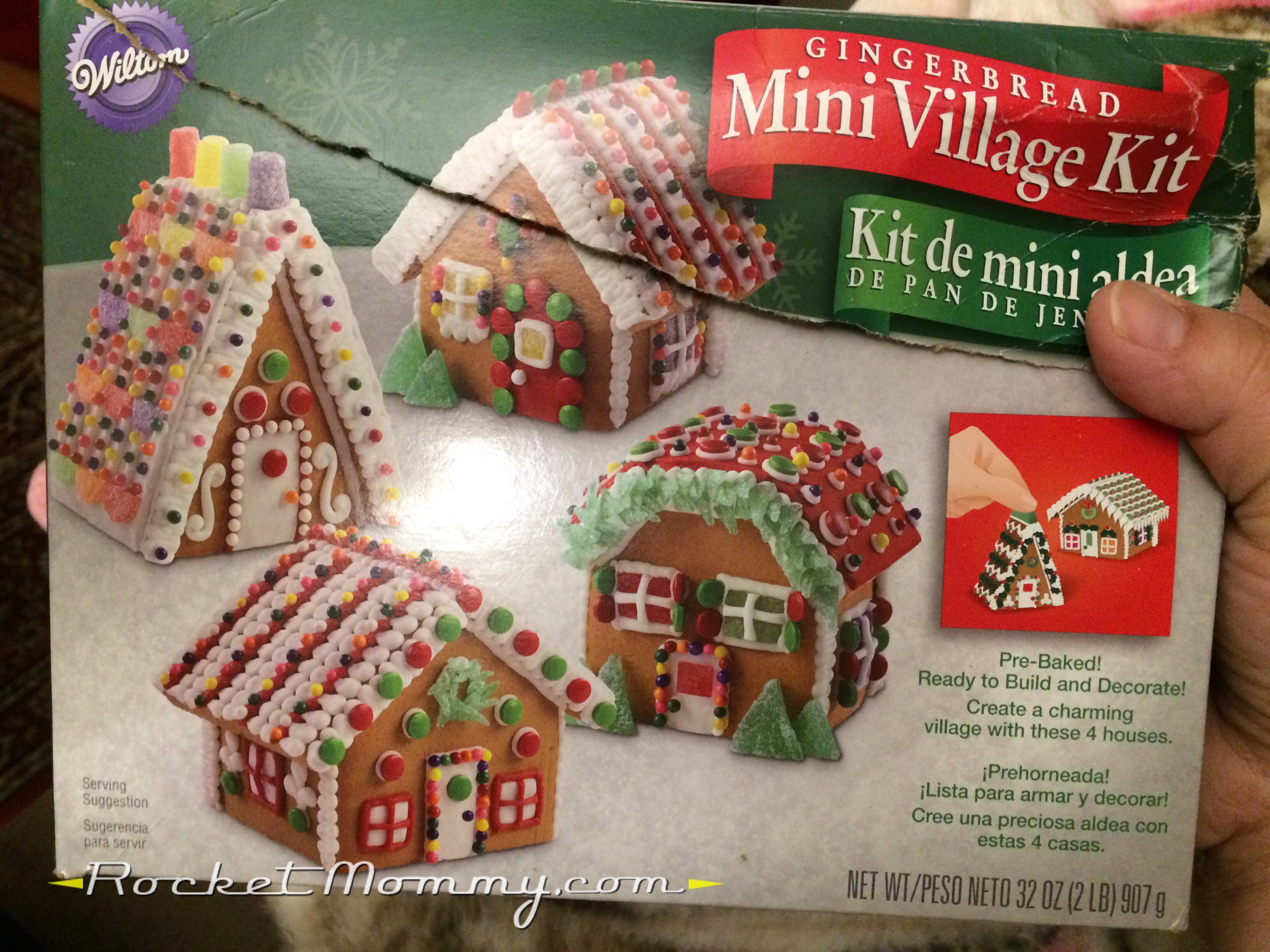 This Wilton Gingerbread Mini-Village kit was on sale for just $7, and it comes with everything you need to build and decorate four tiny gingerbread houses! Their regular gingerbread house kit was the same price, and there were plenty of those, but this one kit was sitting there all by itself, just waiting for me to notice it and take it home.
This is really a perfect solution for a family with a bunch of little kids. No fighting over the one big house, no arguing over whose turn it is to decorate something, no jockeying for position around the table. Each kid gets their own little house, they can each decorate it however they want, and it's the perfect size for a toddler to mess around with before their attention span runs out.
I followed the instructions the kit came with and assembled all four houses a few hours in advance, and I found two more pieces of cardboard to wrap in foil so each house could be moved around separately. I poured the provided decorations out into silicone cupcake liners for each kid so they could each have their own little cups of candy, and I went back and forth with the icing, piping a line on each house wherever they wanted so they could add their sprinkles and other candies.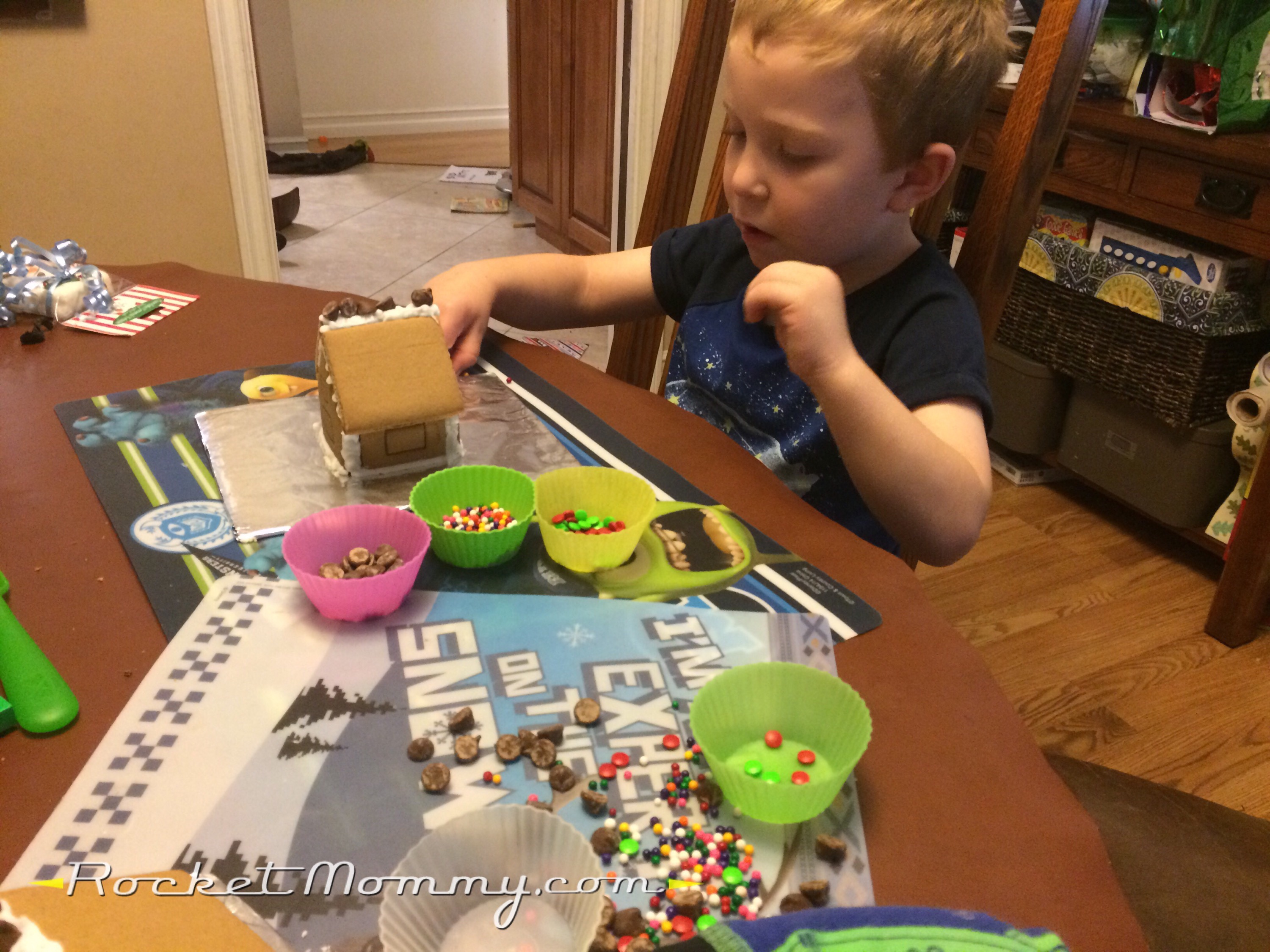 G really had fun with this, and it was exciting to see him make some design choices and exercise his fine motor skills.

Little g approached the gingerbread house decoration very seriously. He directed me on where to put every spot of icing so he could place his chocolate chips and gumdrops strategically.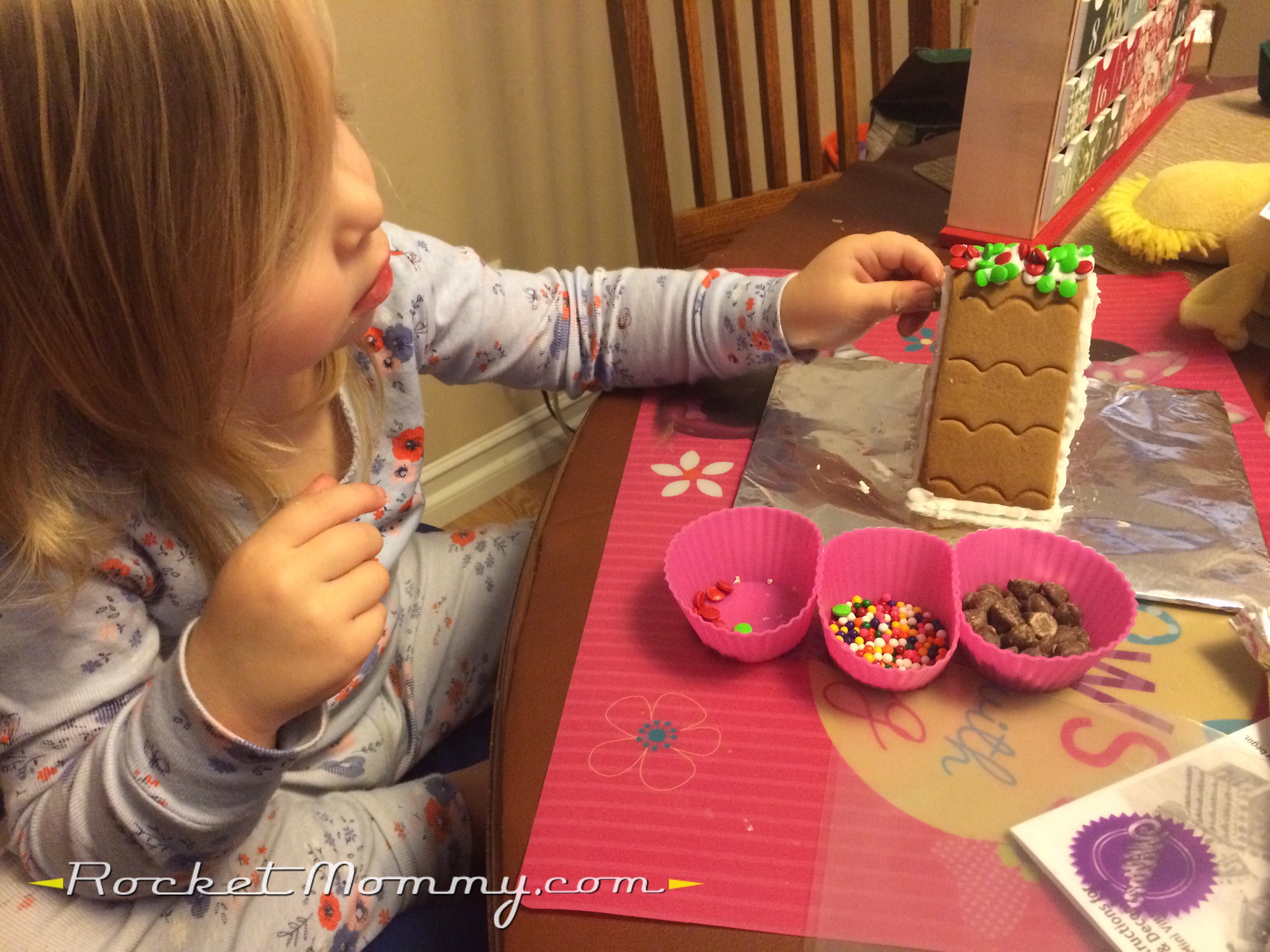 C enjoyed this whole process for a few minutes, but the second she couldn't get her little round sprinkles to stick, she burst into tears and started shoveling the candy into her mouth between sobs. Poor little thing needed a nap so badly!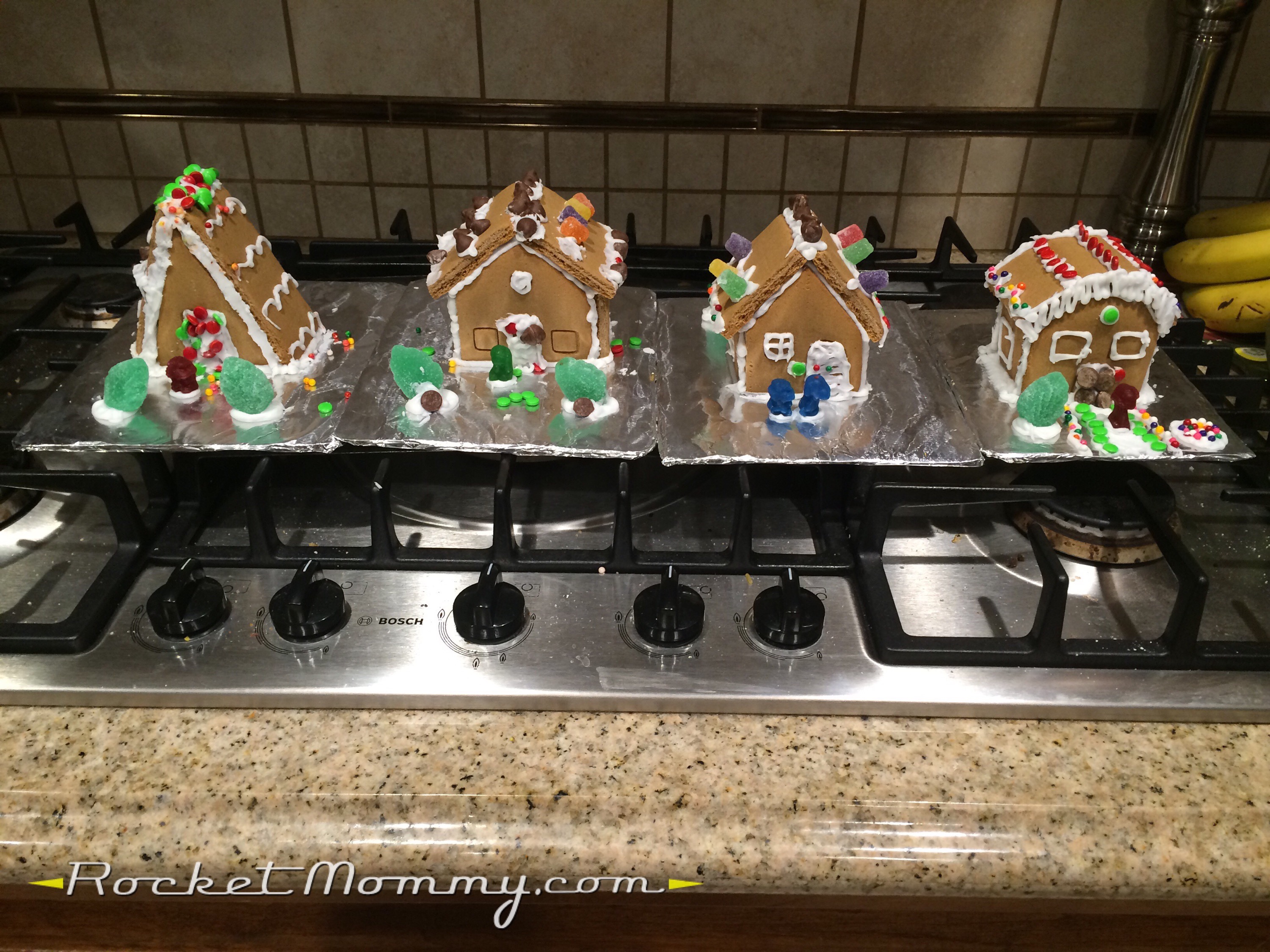 Ta da! Our finished houses! From left to right, these are C's, g's, G's, and mine.
And here's the fun twist that I added at the last minute!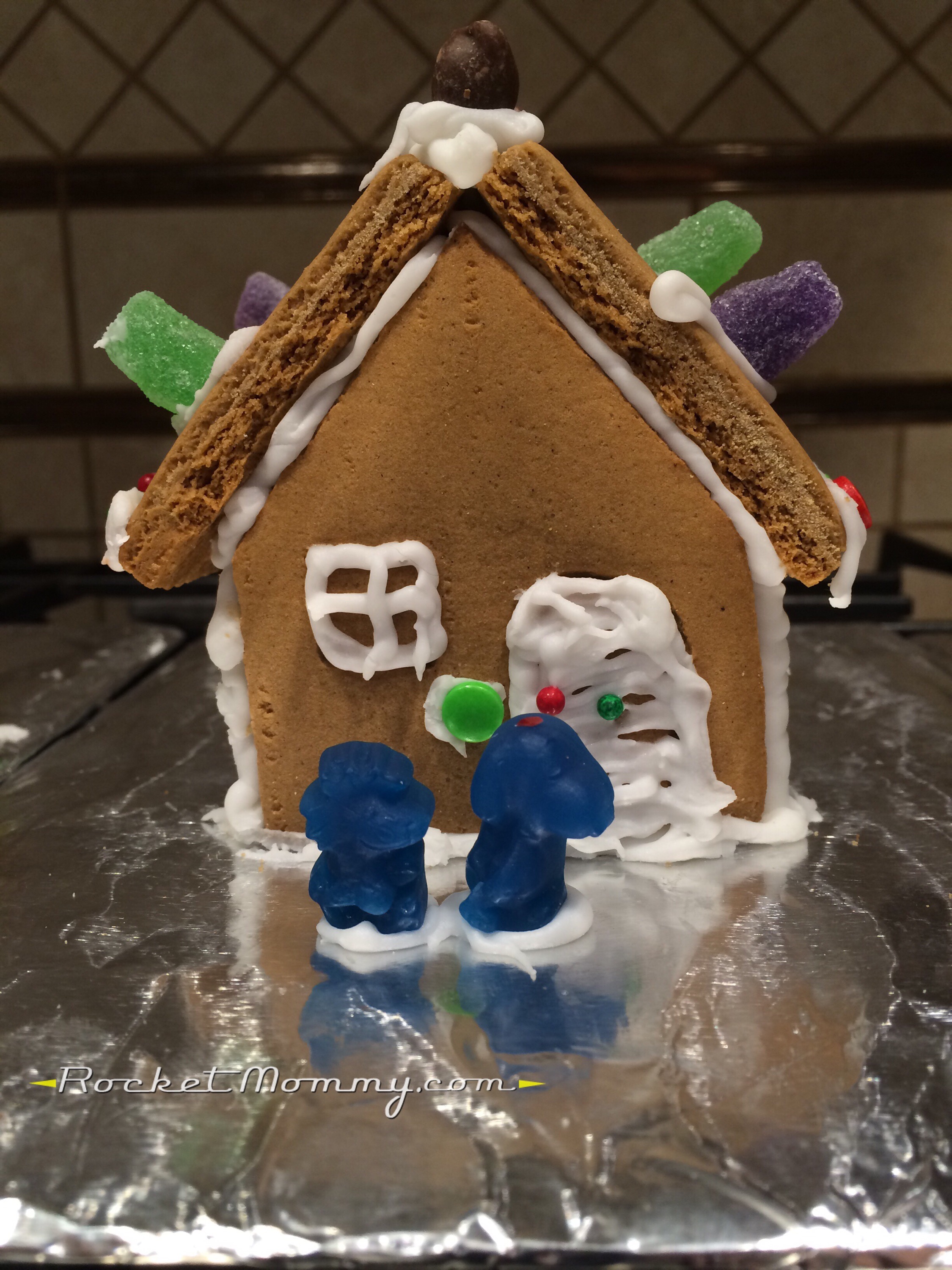 We had a box of Peanuts fruit snacks in the pantry that I bought for our recent trip to Knott's Berry Farm, and I was able to give each kid a character to add to their house. So G got Snoopy and Woodstock, as pictured above.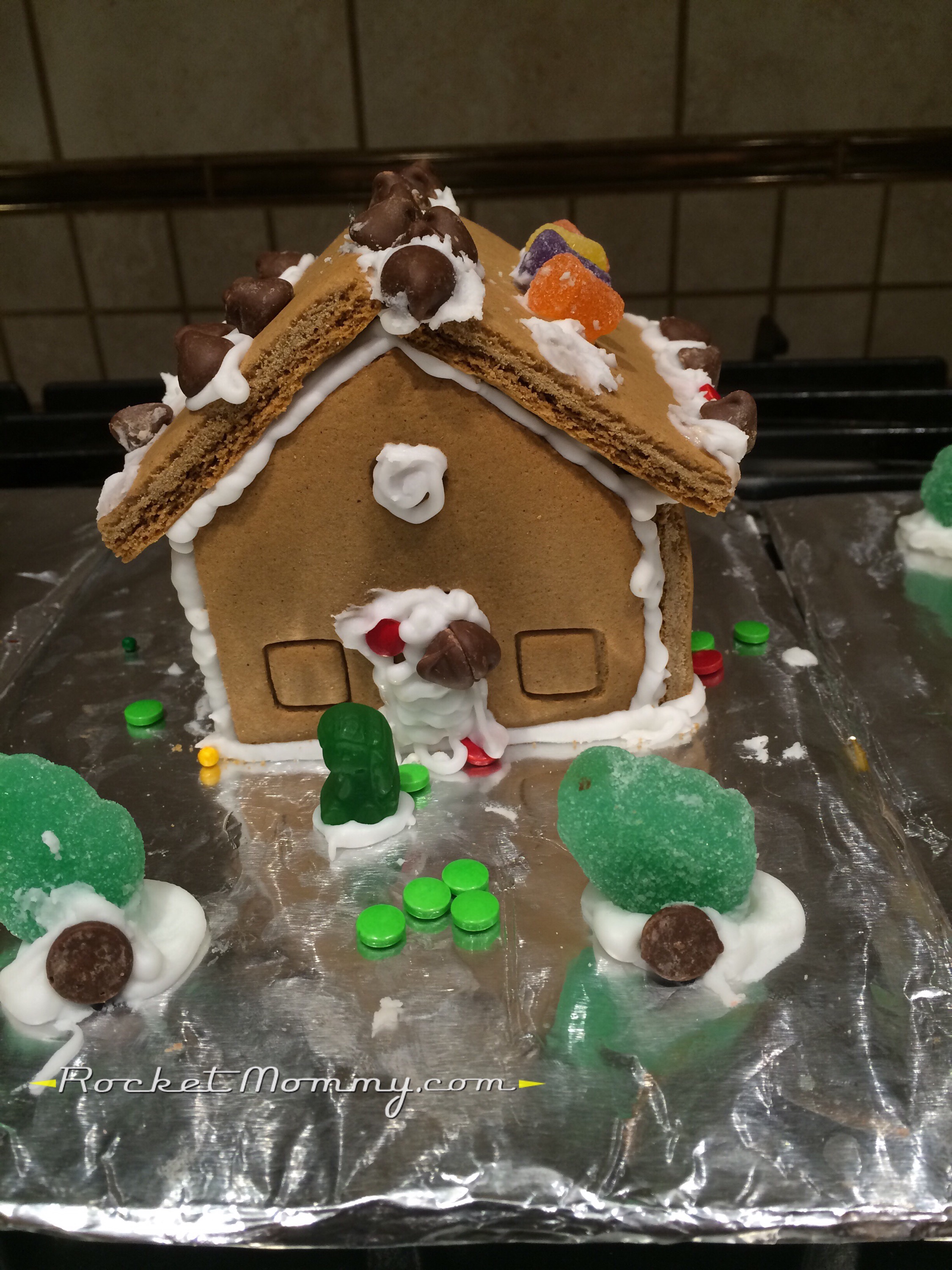 Little g got Linus (his favorite!).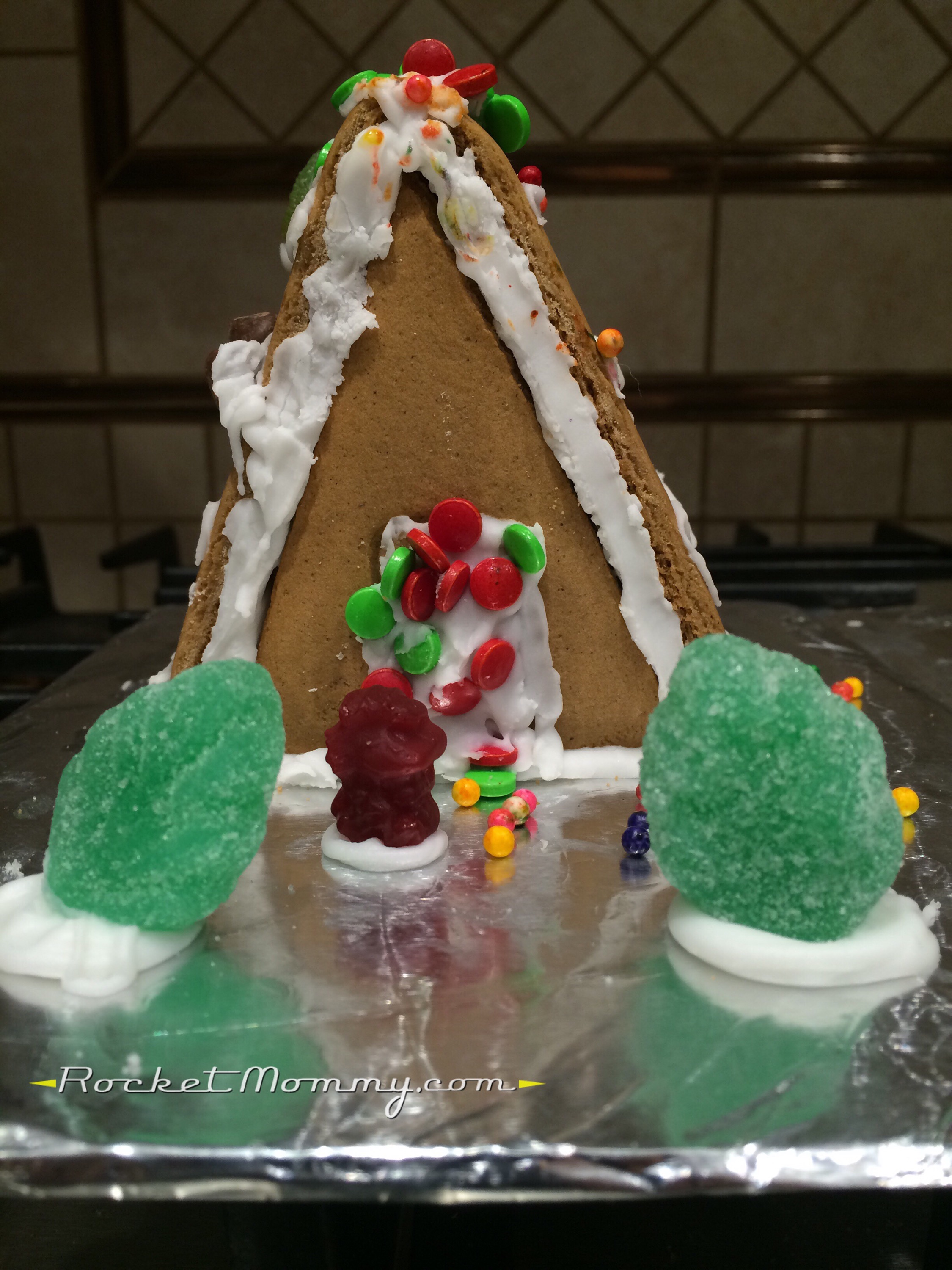 C chose Woodstock for her house, so we have two Woodstocks in our village.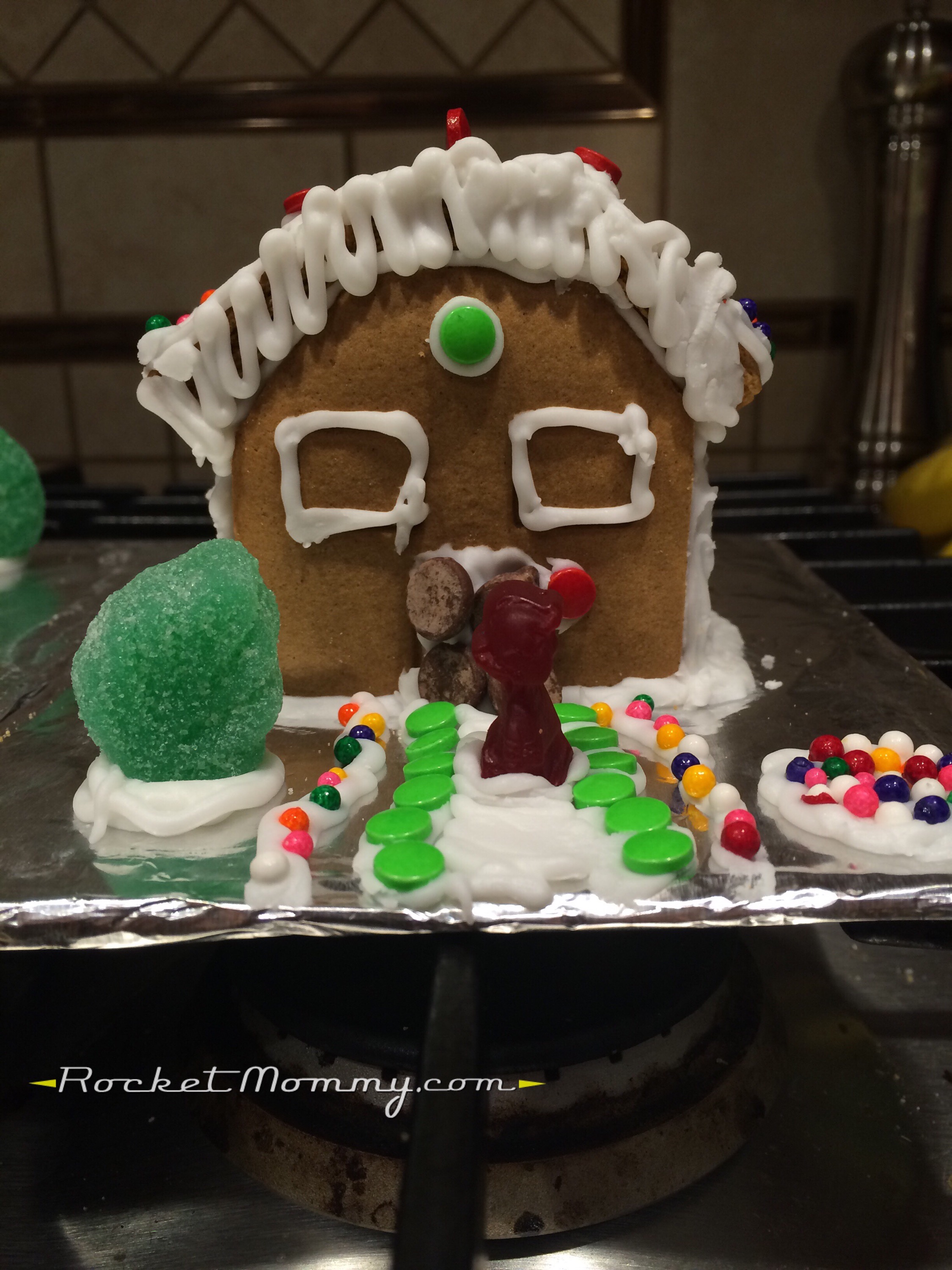 And I got Lucy. G wanted mine to be Peppermint Patty, but alas, Lucy was all we had in the fruit snack pouch.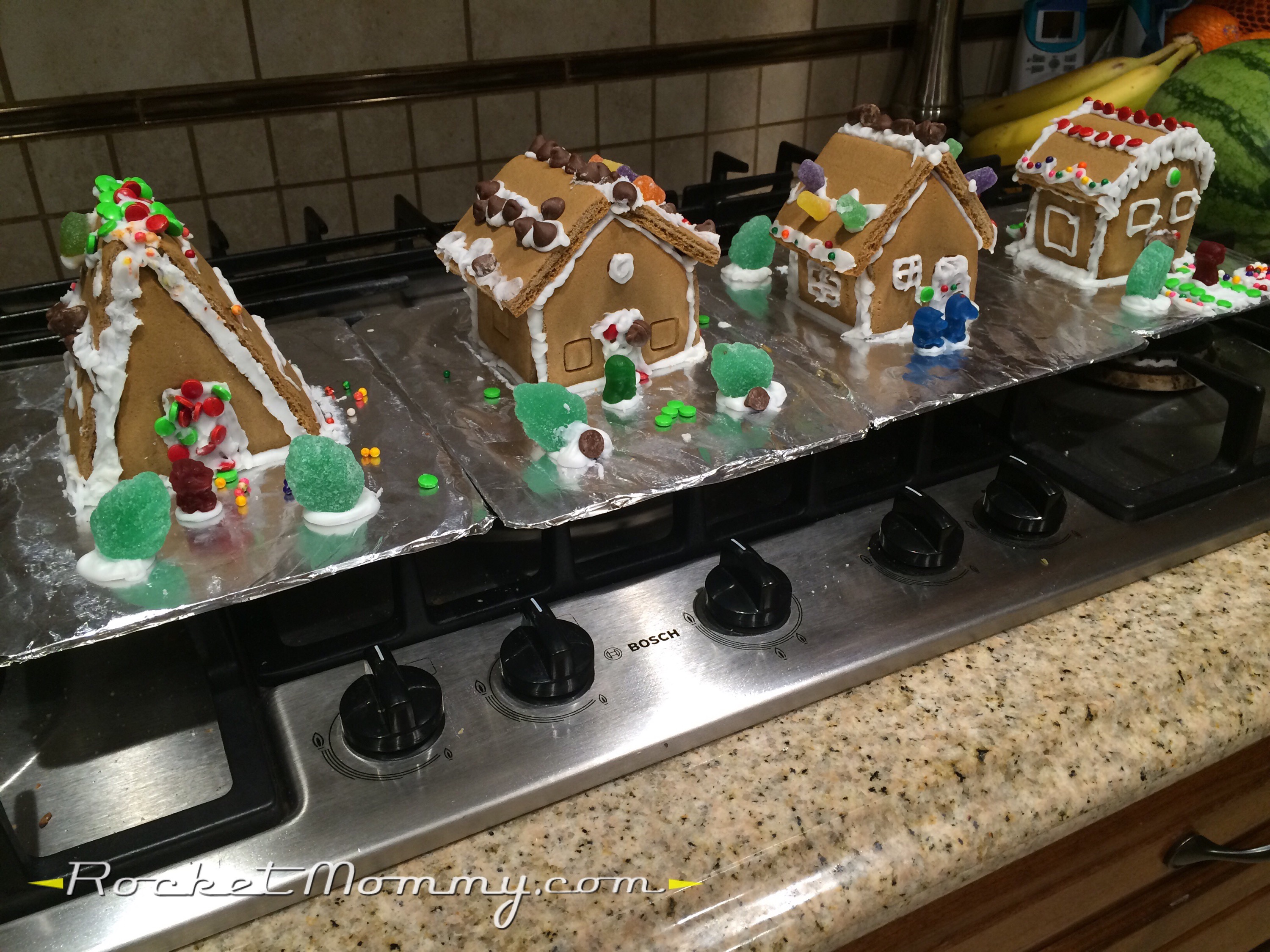 The kids were so excited to have made houses for the Peanuts characters – I wish I'd come up with the idea before we started! So if your little ones have taken a liking to a character that you can find in the aisle with the granola bars and pop tarts, grab a box of fruit snacks and give their gingerbread house a special finishing touch!