Those PJ Masks-inspired hooded sweatshirts I designed a while ago seem to be quite popular. They are one of my most often repinned items on Pinterest, and my kids are still in love with them even though it's getting too warm for them to need sweatshirts most of the time (darn you, SoCal heat!). I've been toying with the idea of turning those designs into another garment for a while now, and then last night a new CowCow.com sale email came through that made me finally take the leap.
Presenting…. PJ Masks SWIMWEAR!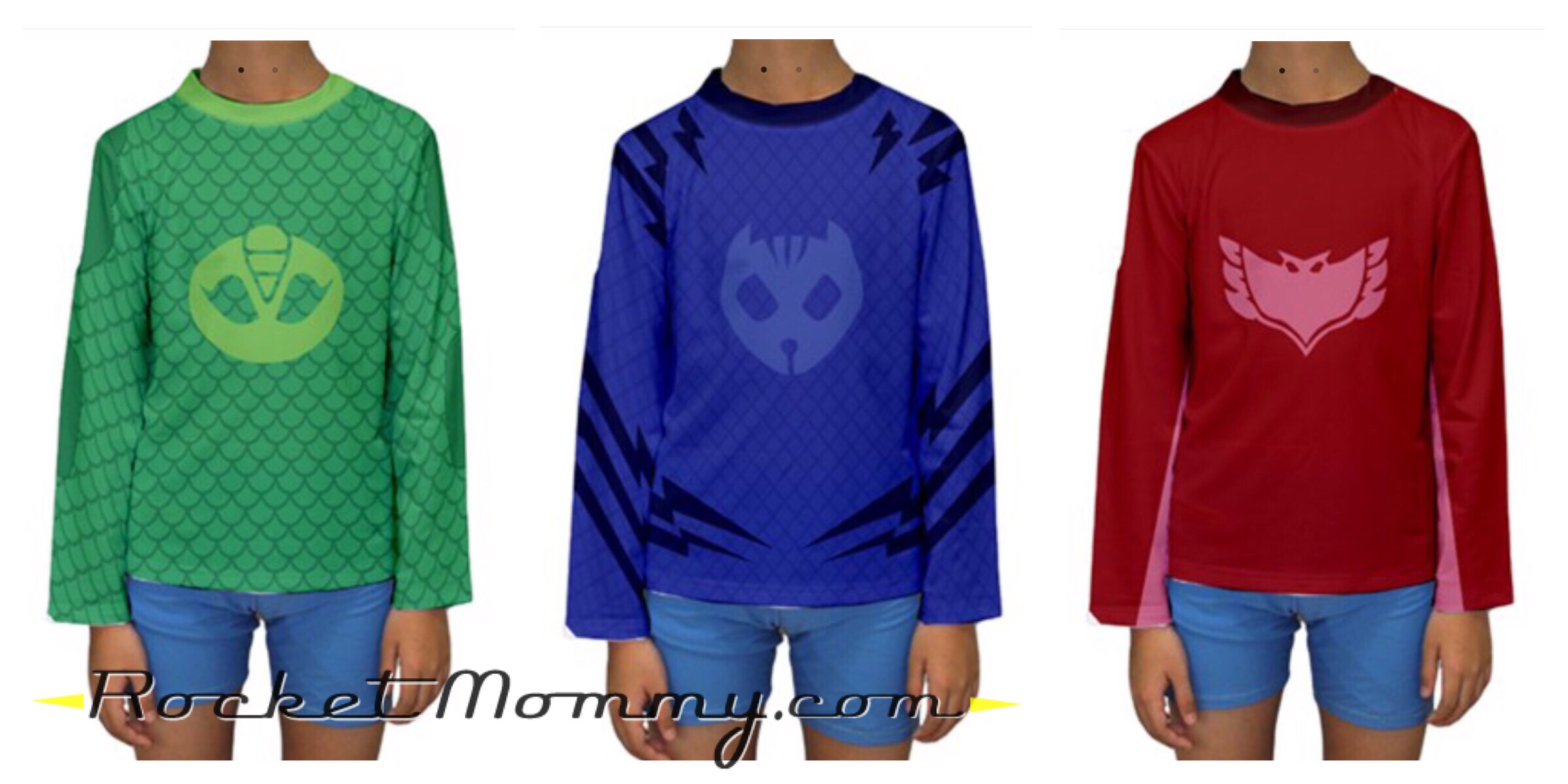 I love having long-sleeved swim shirts for the kids to help protect them from the sun. It's just too easy to get badly burnt when you're out playing around in the water during the day, and sunblock is obviously a must, but we always miss a few spots. So I figure they'll be thrilled to cover up in a long-sleeved swim shirt if they can also look like one of the PJ Masks!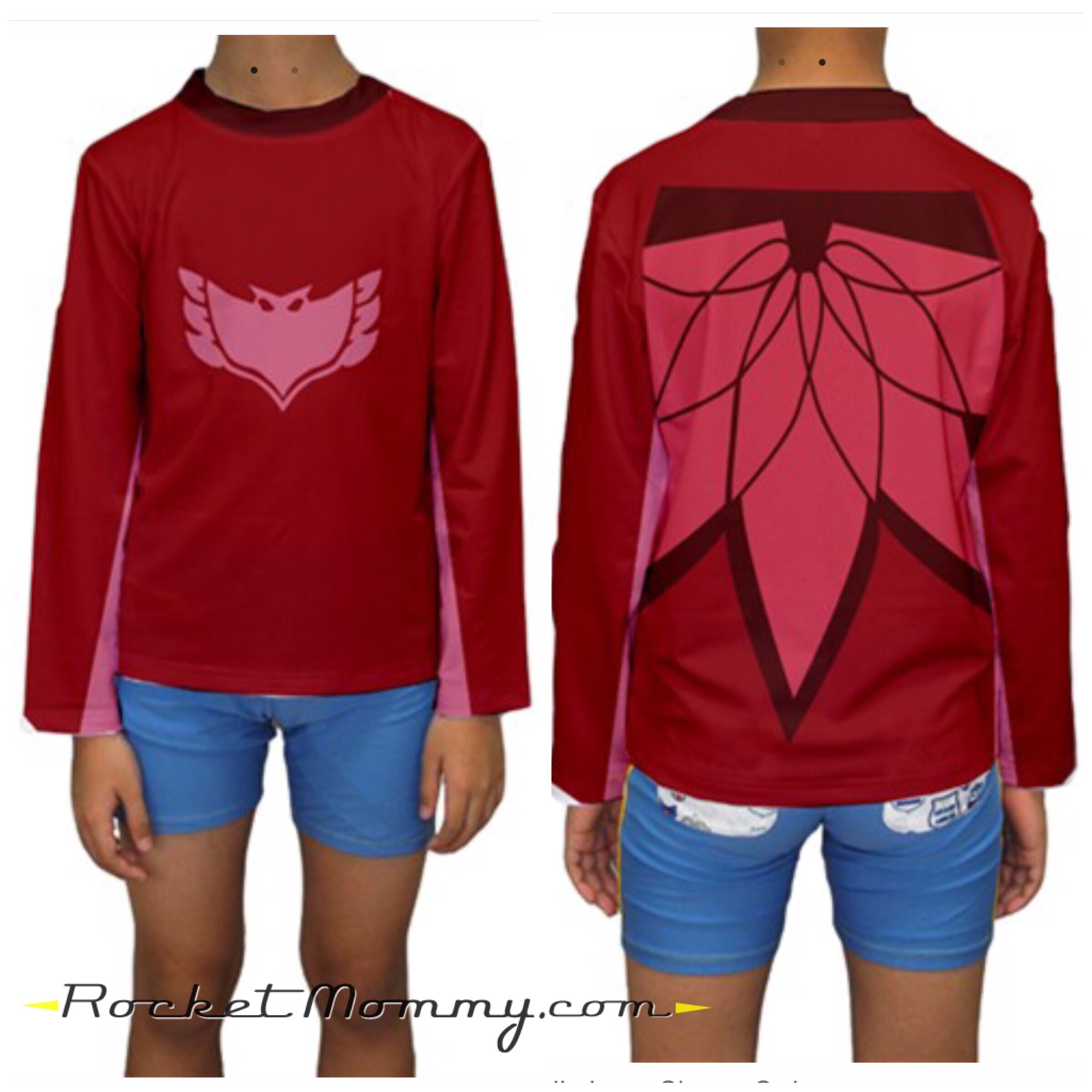 Now, these would obviously look best with matching bottoms, right? And CowCow has a pair of mid-length kid's swim shorts available, so I put designs together on those for all three characters, which you can find here: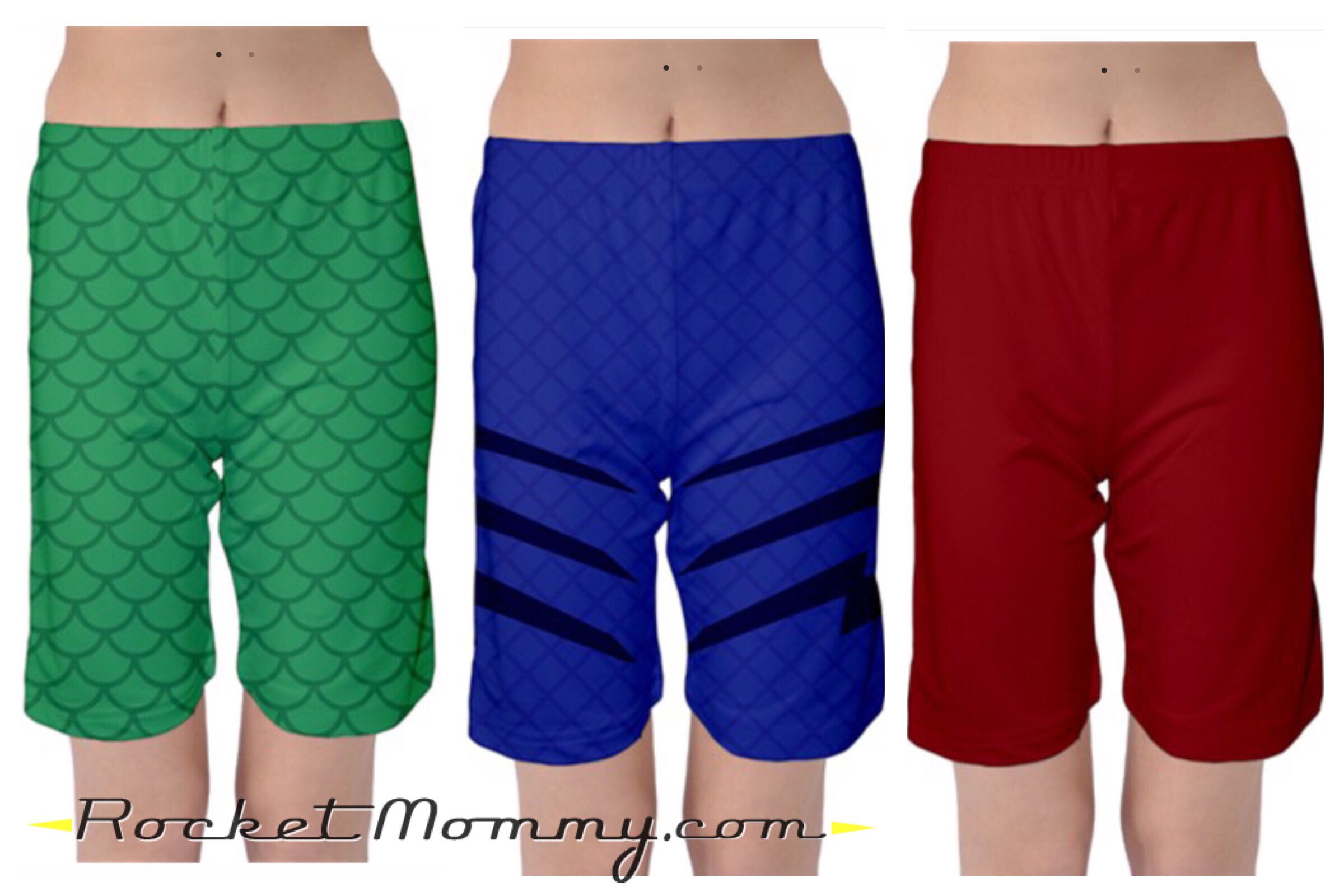 But those shorts really look like they'll be best for boys, and I'd rather pair the shirt with a more traditionally "girly" bottom for my daughter (the Catboy fan, if you recall). CowCow doesn't offer a bikini-style bottom in a child's size, so I chose the "classic bikini bottom," ordered an XS, and will take in the sides. Here's hoping it's not TOO huge!
I went ahead and made these in all three characters as well.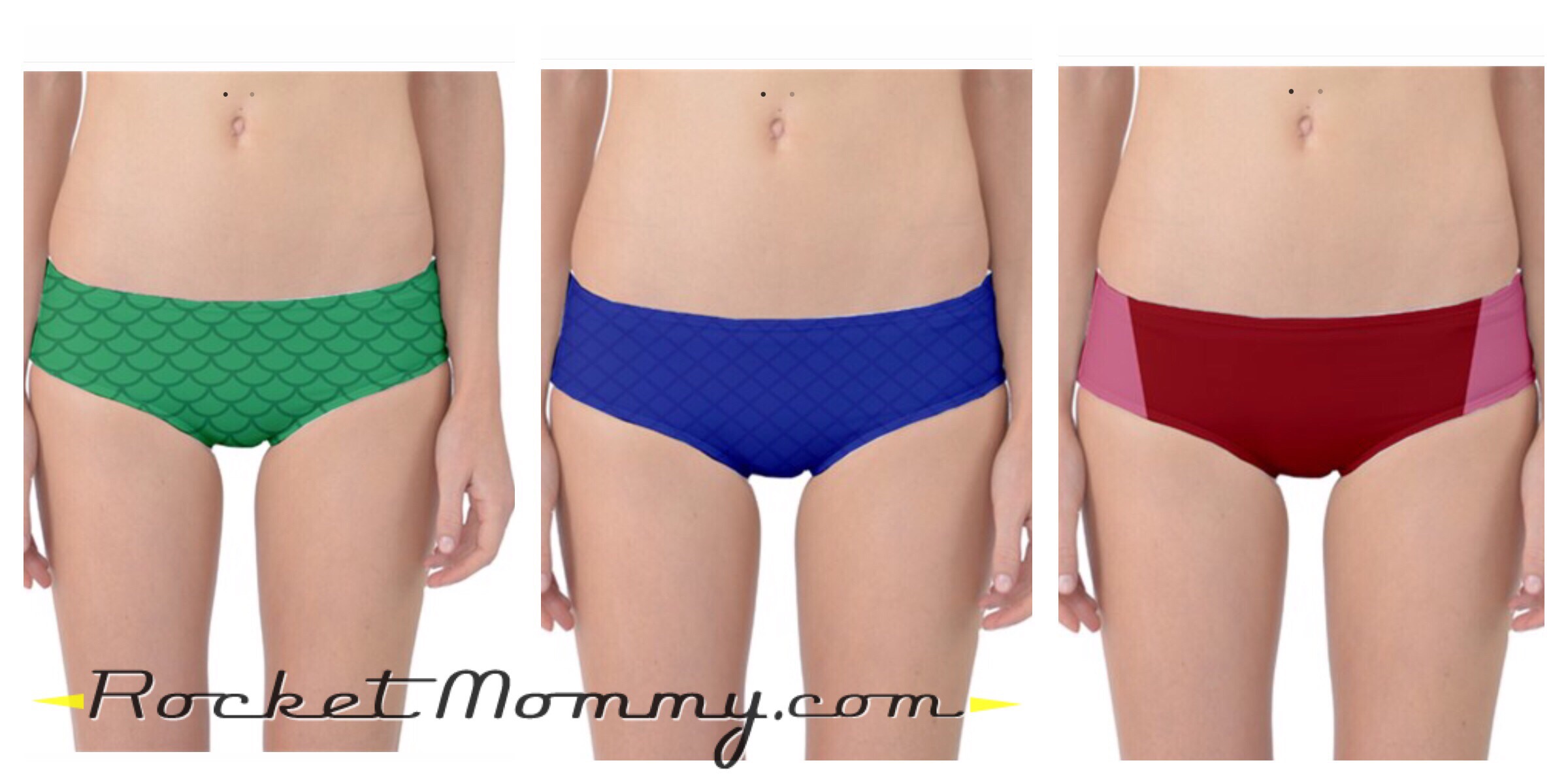 And since I already had the files ready to go, I figured why not make some Miles From Tomorrowland swim shirts as well?
For these, I created a short sleeved swim shirt, because I'd already set up the files as t-shirts, and because I like having a bit of variety in their swimwear.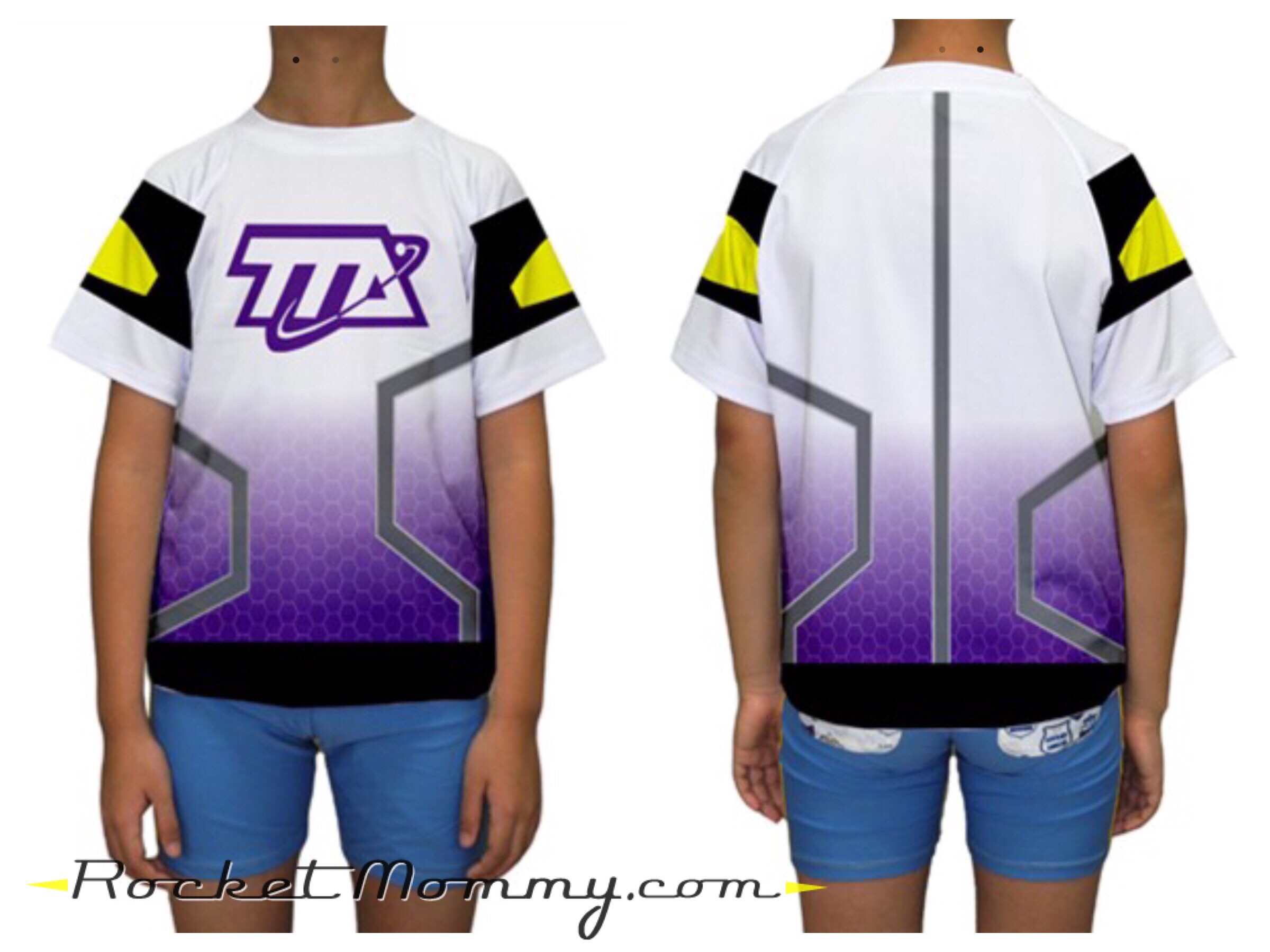 I'm looking forward to seeing how these come out. I promise I'll update all of you with the results like I did before, but there's a smokin' good CowCow sale going on through May 7th, 2016 – you can get two pieces of swimwear for $20, with FREE SHIPPING, by using the code "WAVES." That's $10 per piece! Totally worth a try, right? I thought so!