At long last, the massive DIY undertaking of our family Halloween costumes is done! I tried to take pictures of the creation process for these outfits as I went along, but it became evident quickly that I wasn't going to be able to do tutorials for everything. If anyone wants to know how I did anything in here, please drop a line in the comments and I'd be happy to help talk you through it!
I dragged my poor mother along with me to the local pumpkin patch to try and take some great bloggable pictures of the kids in their costumes, but…well, they're 4.5 and 2.5, and being cooperative and smiling for the camera are among their least favorite activities, so this was the best we could do.
Presenting….Miles, Loretta, and MERC!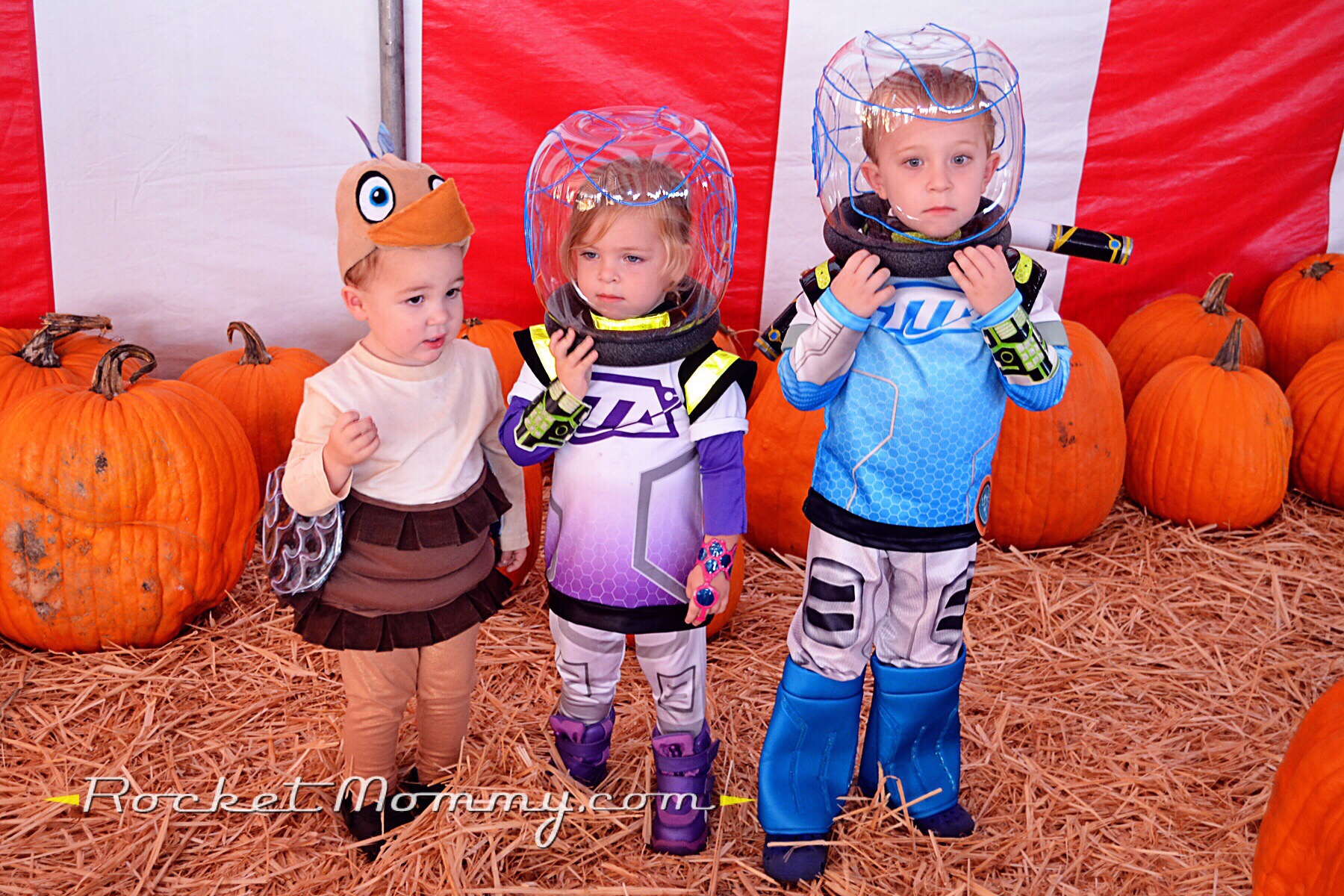 You can't really tell in the light, but the helmets and MERC's wings light up.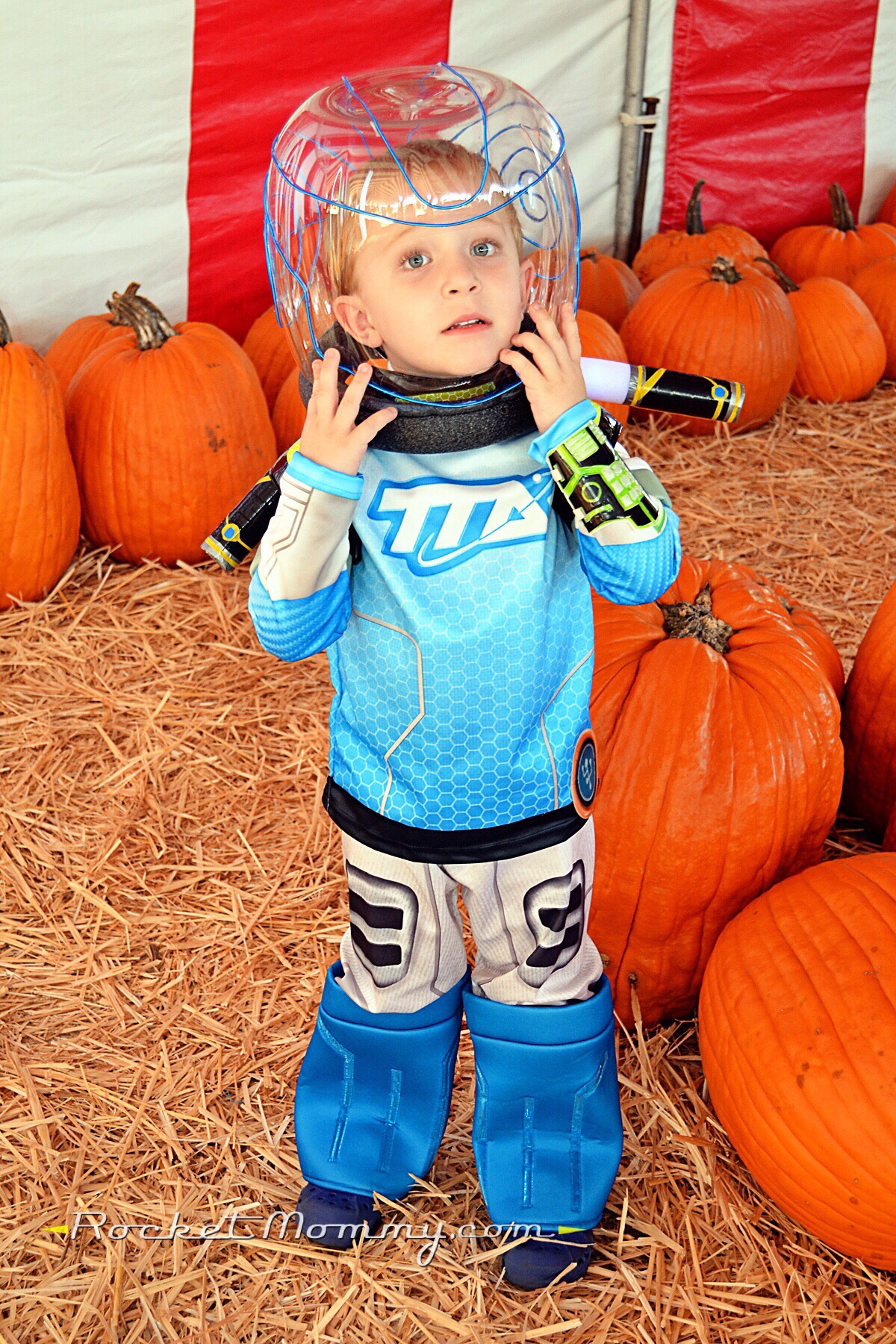 My little Miles!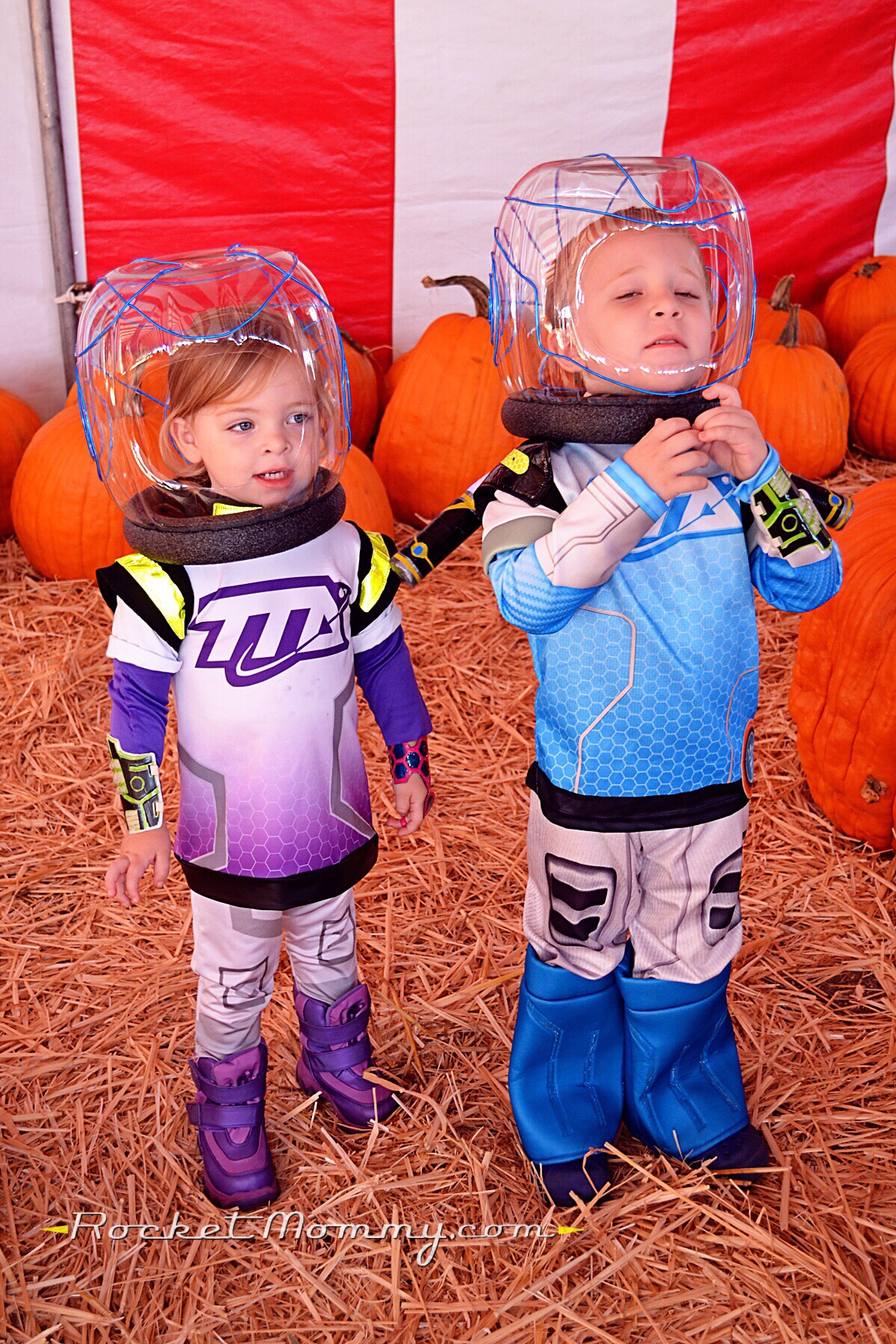 Somehow we didn't get a picture of Loretta by herself. Go figure. Hopefully I'll get one on Halloween night!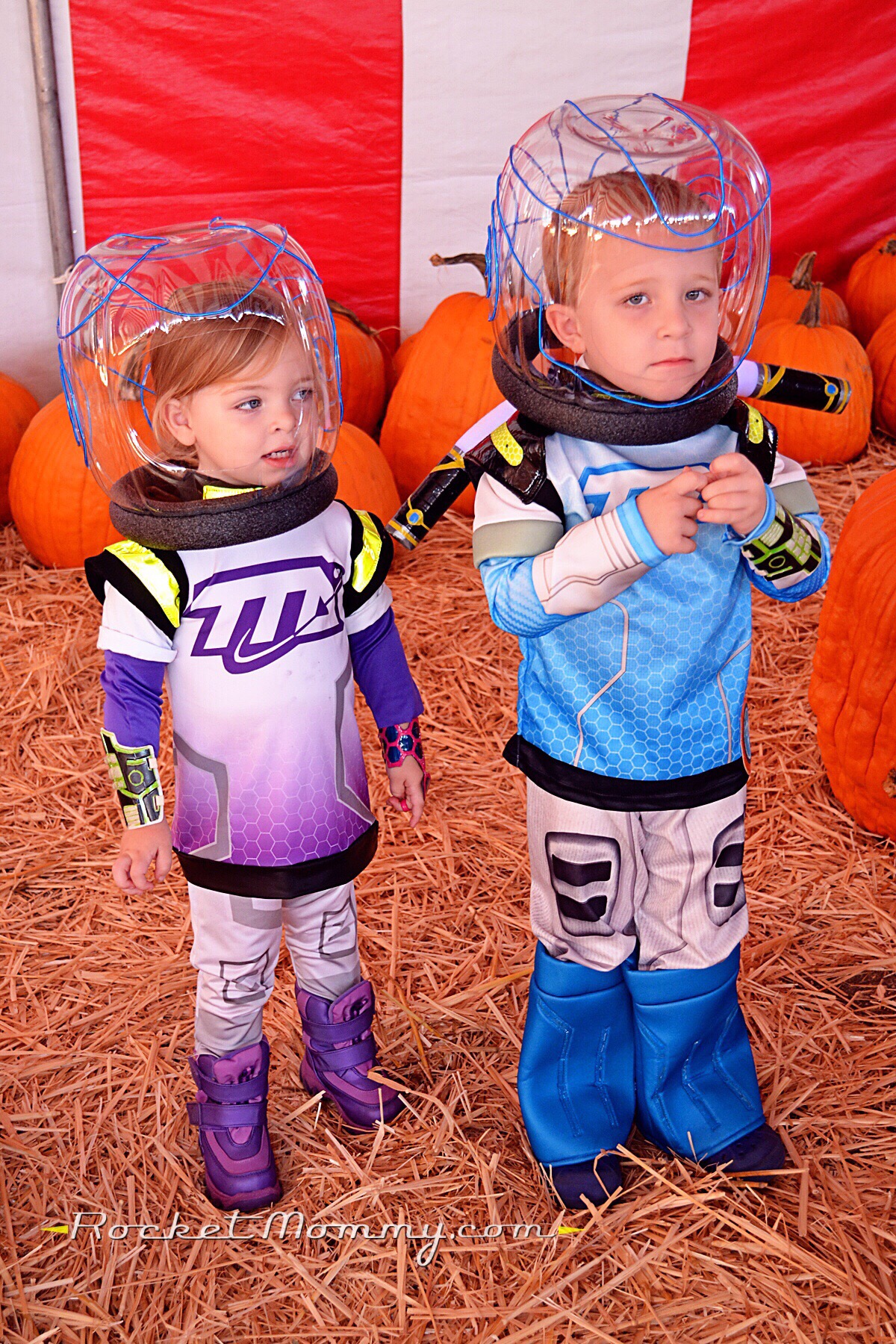 I was able to cut down that CowCow tank top and add sleeves to it, and I altered the cropped leggings to fit her as pants. Those boots just happened to be at our local kids resale shop – they were perfect!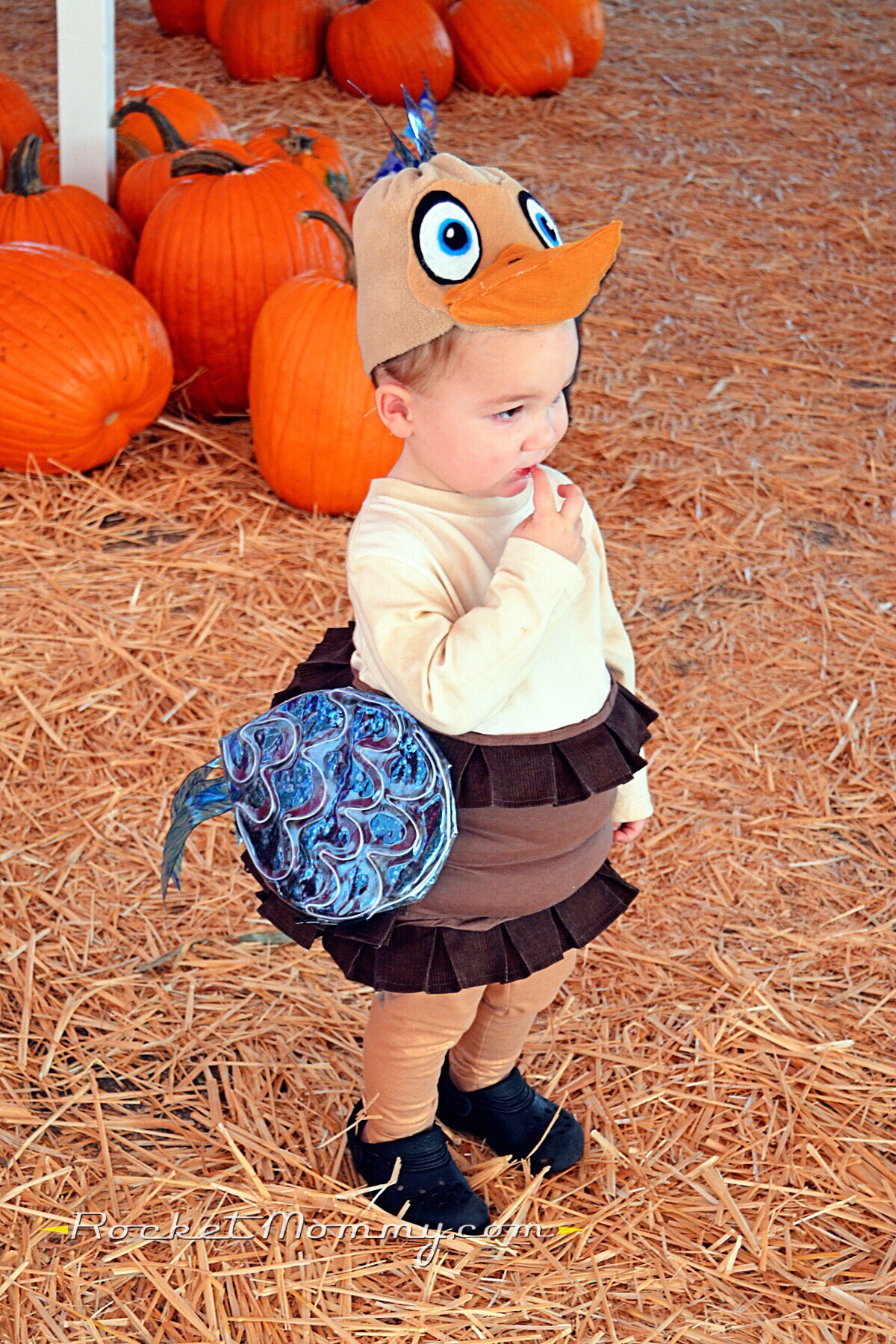 My sweet little robotic ostrich. His preschool teacher thought he was a turkey!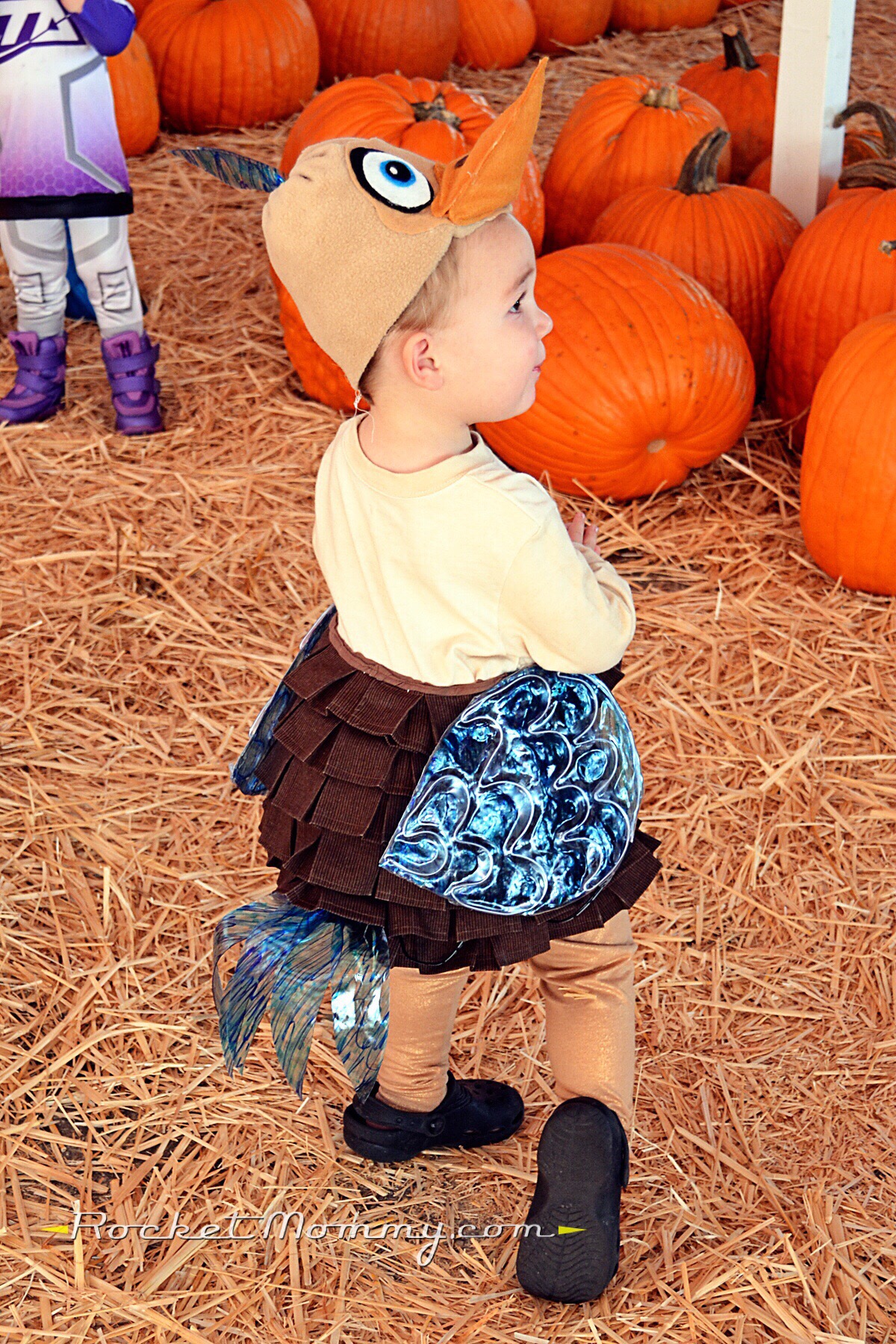 A better view of the back, showing off all of the crazy work I did on those "feathers." I box-pleated strips of that fabric by hand and layered them over the stuffed bottom of the costume. The wings are made from vinyl and have white EL wire sandwiched in between the ironed vinyl layers. They snap on and off, and I have a second set that don't light up that we used for their preschool party.
Oh, and here's mine!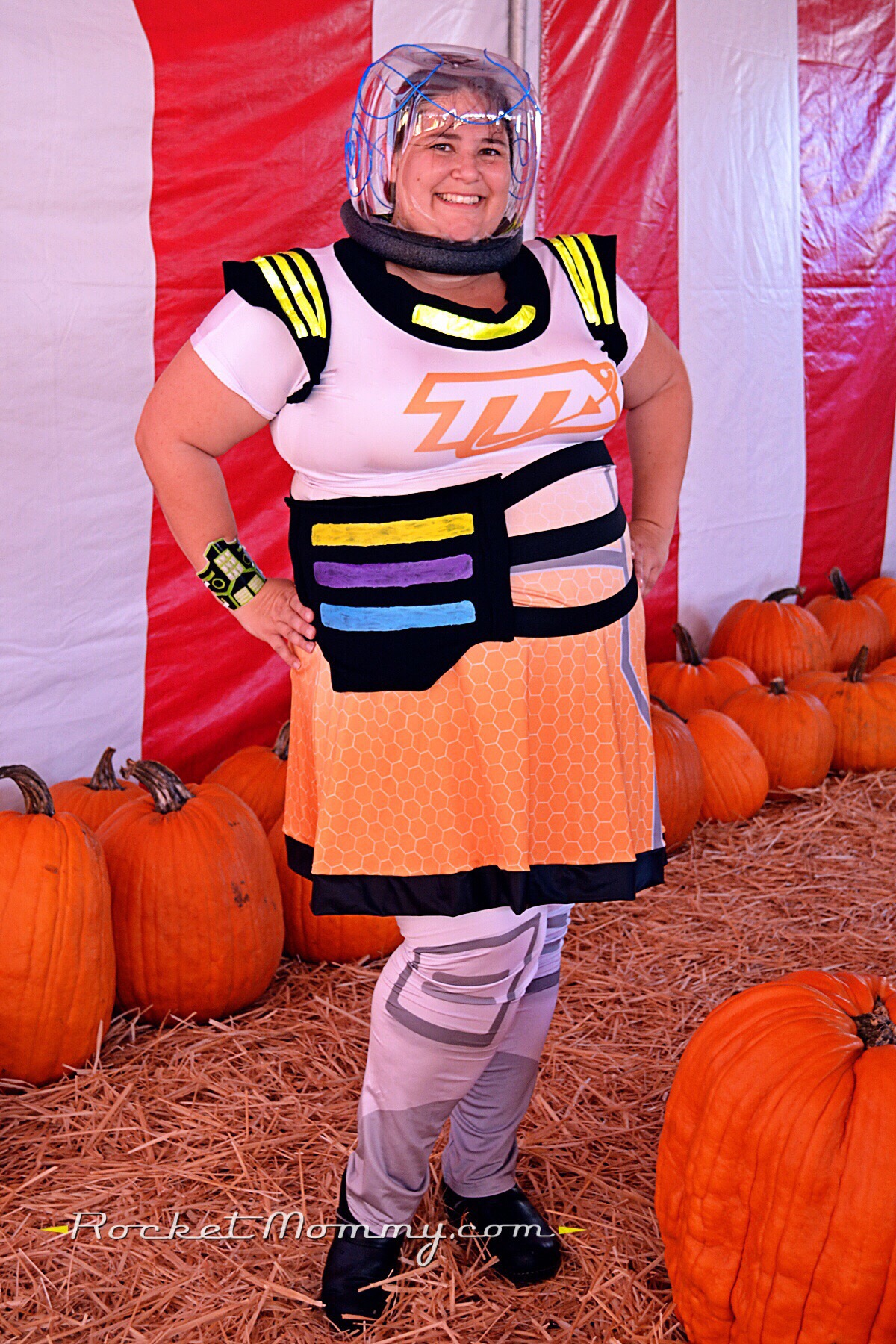 Yes, I did manage to cram my head into a plastic pumpkin for this costume and wear it in public. YOU'RE WELCOME, CHILDREN.
This was the best we could do for a group shot.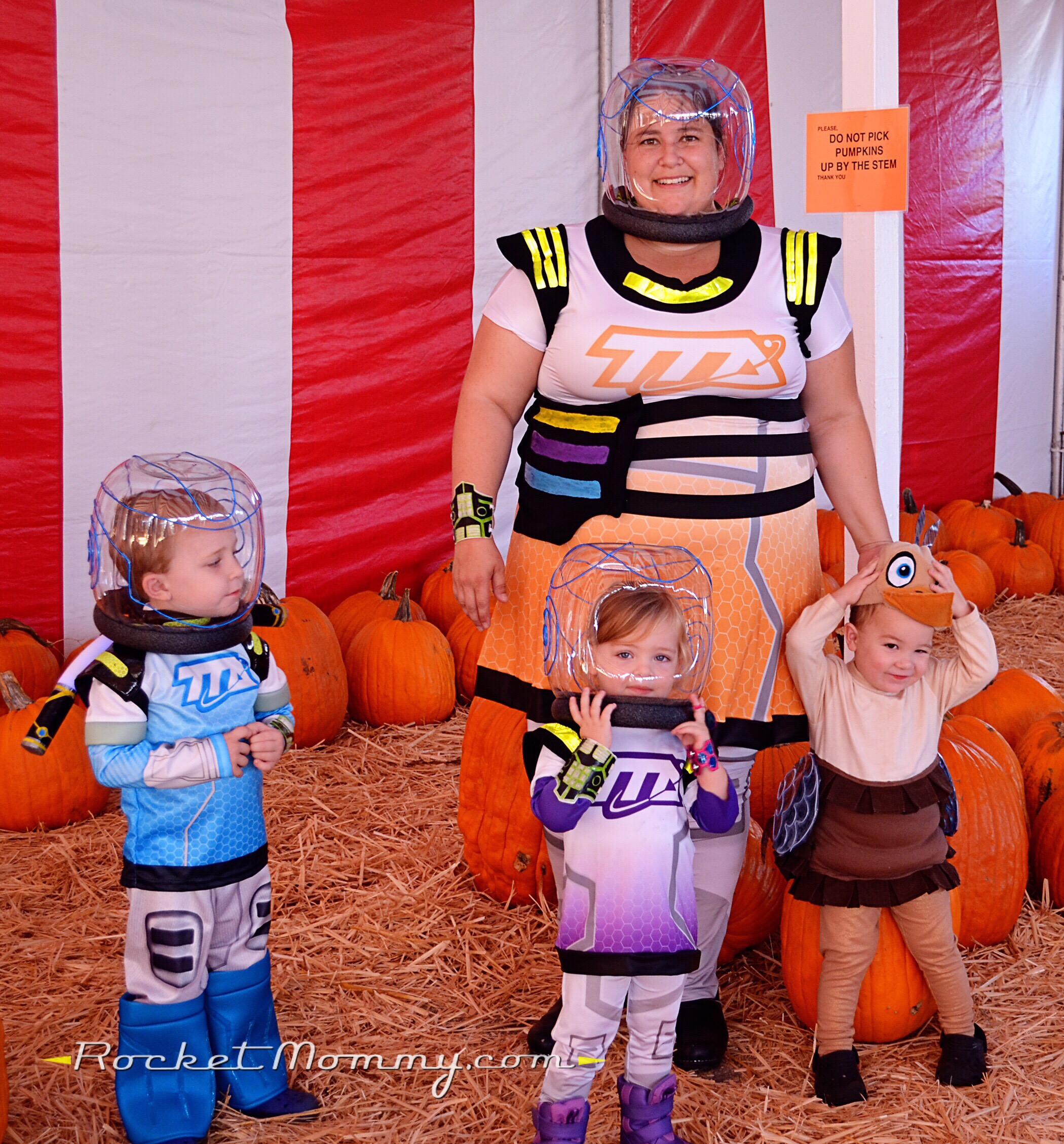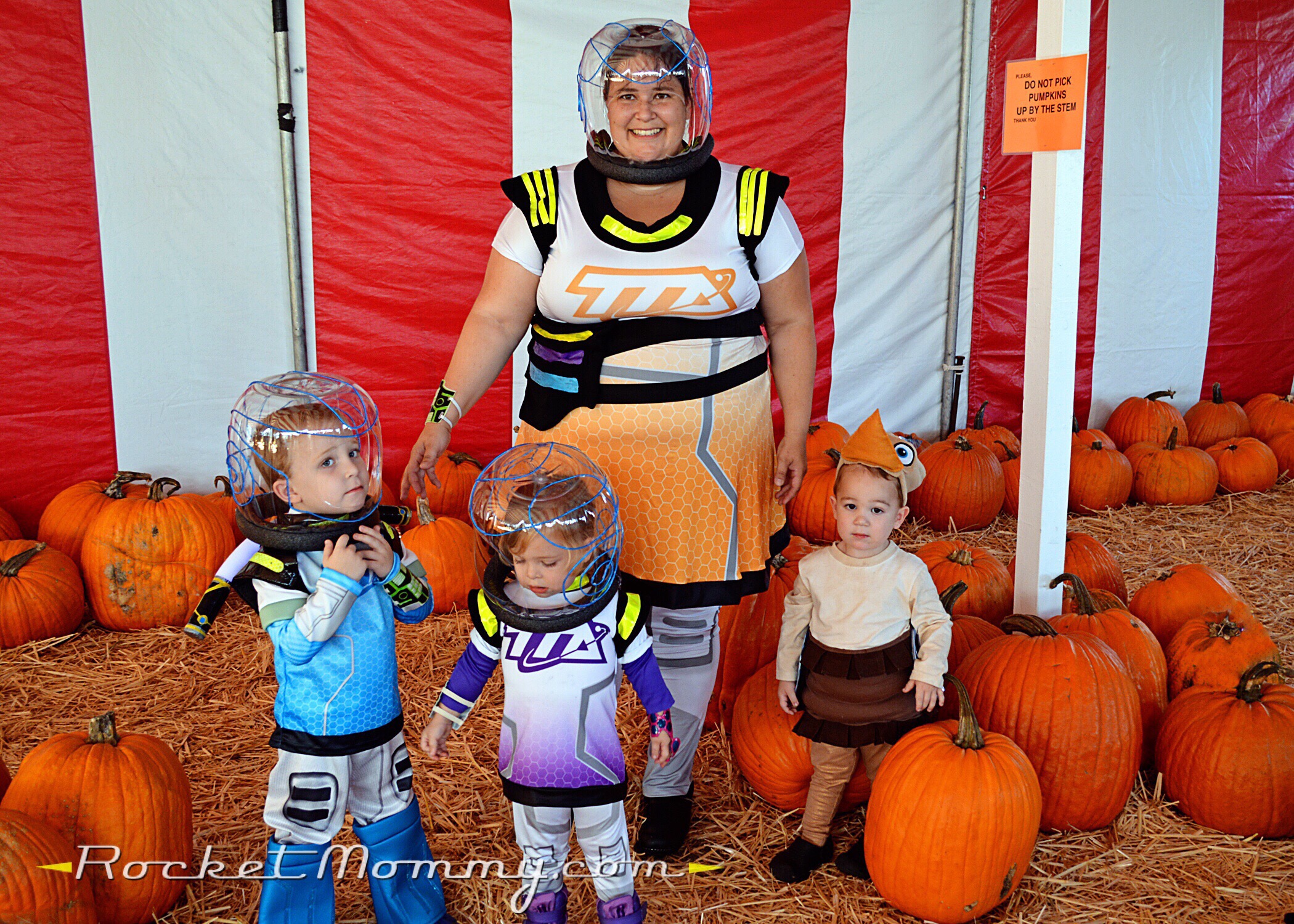 And we got a cute brother-and-sister picture while the robot ostrich was getting over a spectacular tantrum.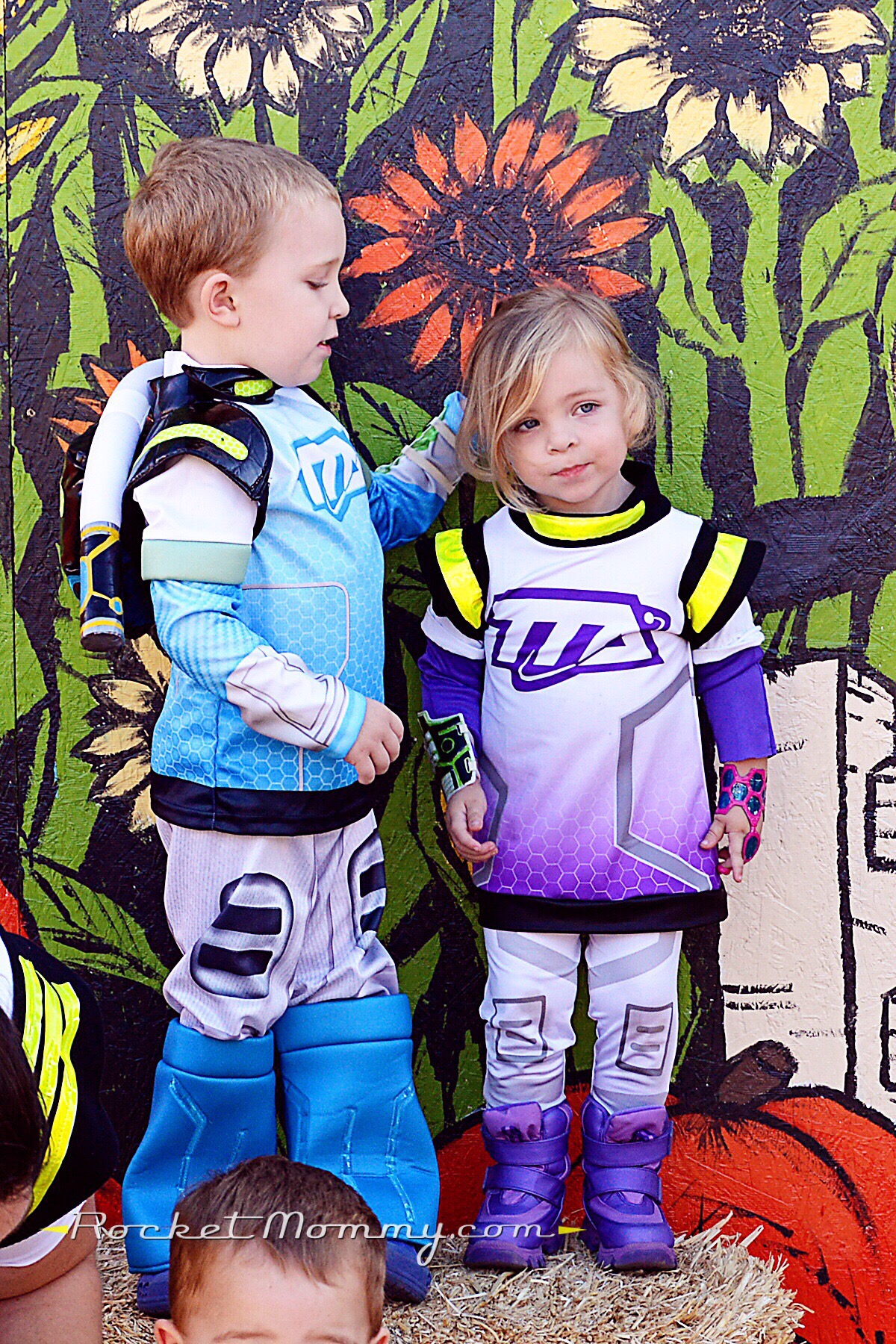 And because I believe in being authentic, this is the picture that I think will be emblematic of this year's Halloween experience. We decided to give up and go home pretty much right after this picture was taken, haha. *sigh*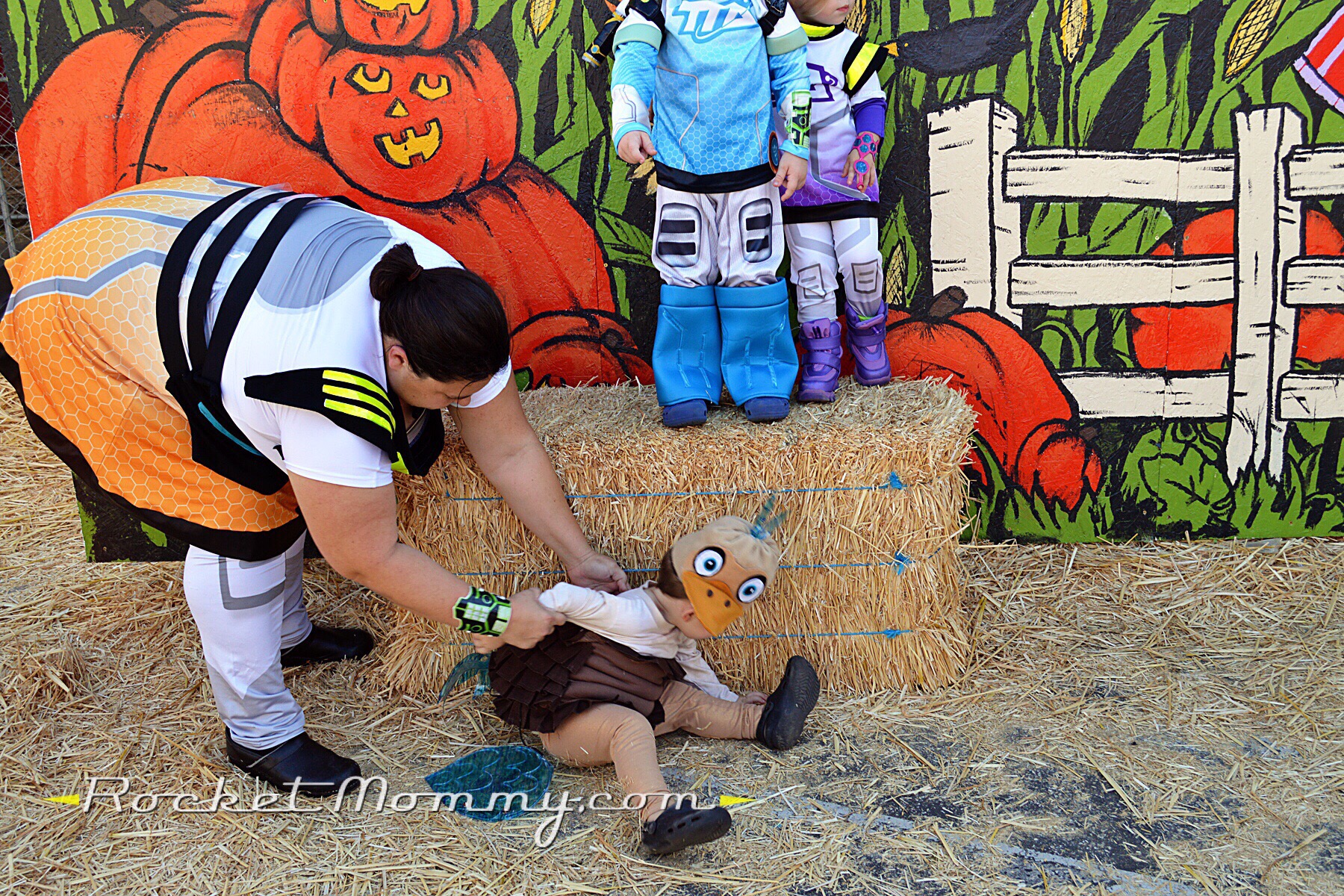 All in all, I'm very pleased with how they came out!
If you've enjoyed reading along as I've posted about my process on their costume accessories, I'd love for you to come join us on Facebook – if you like our page and post a picture of your kids in costume, I'll enter you in a drawing for a $20 Amazon gift card! Come on over and check it out!