I promised a month ago, back when I posted showing off my Easter egg tradition, that I'd write a blog post sharing the Easter eggs I painted for the family this year.  I put a sneak peek of them on Instagram that night when I finished painting them, and then I wanted to wait to post them until I'd finished building the display case that I wanted to put them in, and then I've been stalling on writing other posts because I knew I needed to get those eggs on here and I still hadn't finished the case, and at this point it's getting kind of ridiculous.  So here we go!  Let's check out these eggs (and ignore the fact that there's still no display case. They've lived in a cardboard box for all these years; another couple months won't hurt them, right?)!
G's 2016 Egg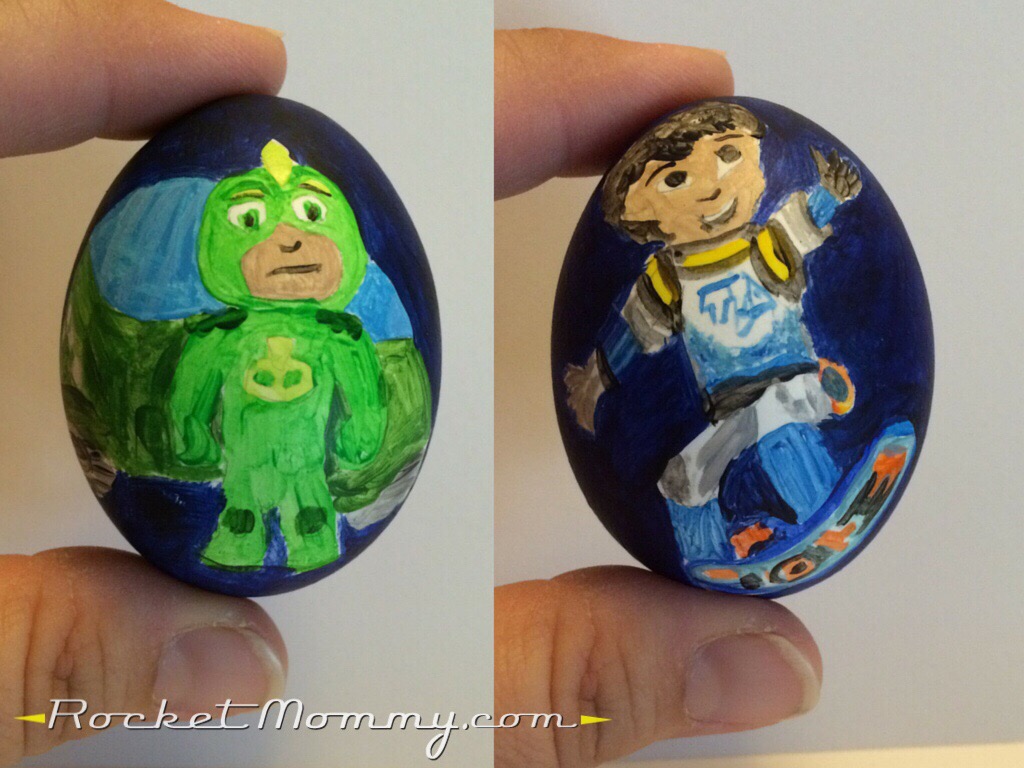 It was kind of a toss-up between Miles from Tomorrowland and PJ Masks for the "favorite of the year" designation, so I did Miles on one side and Gekko on the other.  I added the Gekkomobile behind Gekko, in case you're wondering what that big green blob is in the background.
Little g's 2016 Egg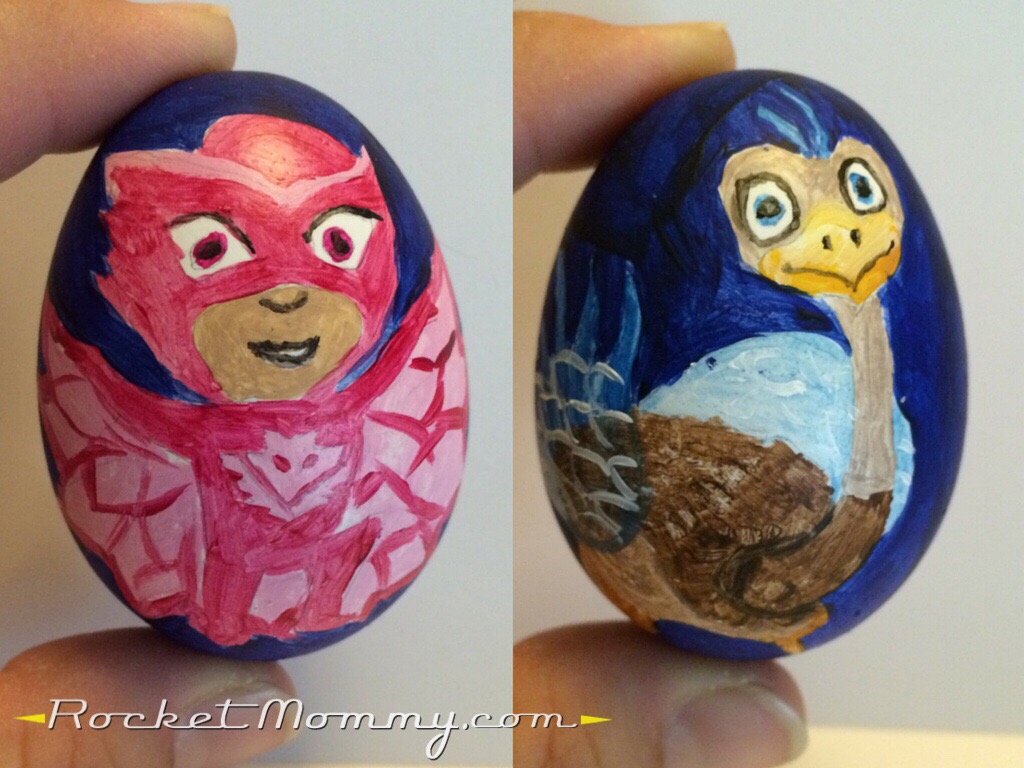 Remember, g loves Owlette because his favorite color is red, and his favorite Miles character is MERC.  I don't know if it's a coincidence that all of his most beloved characters are birds?
C's 2016 Egg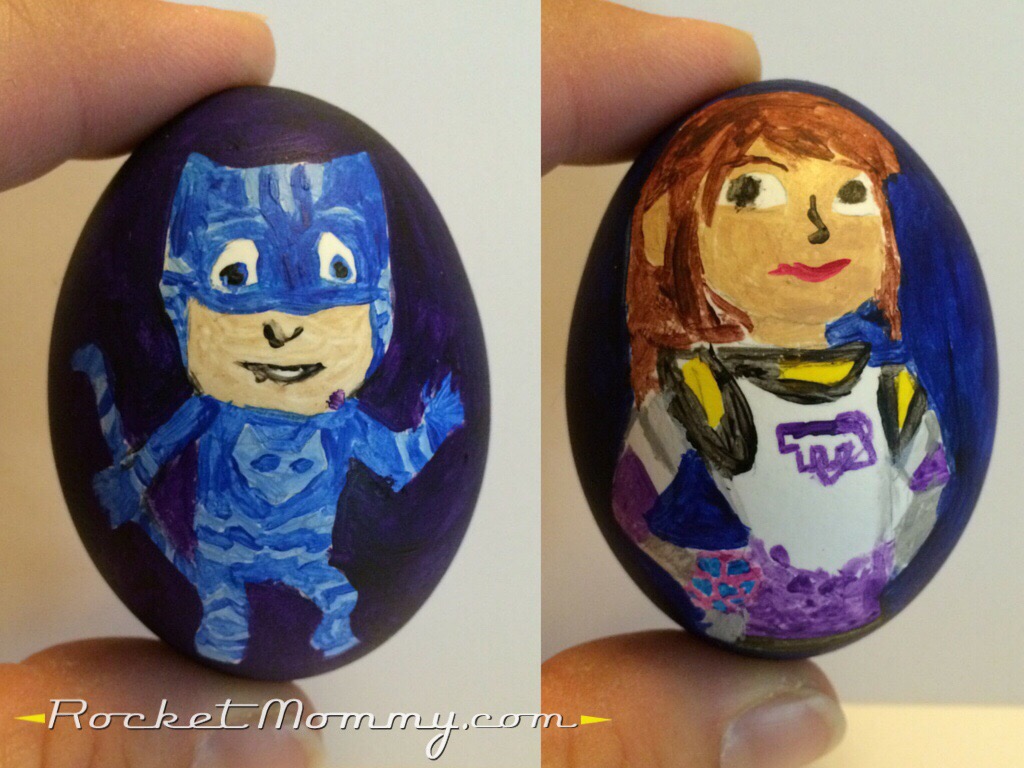 C loves Catboy because she loves cats, and of course Loretta is a big favorite too. I made sure to include her bracelex in the painting!
Rocket Daddy's 2016 Egg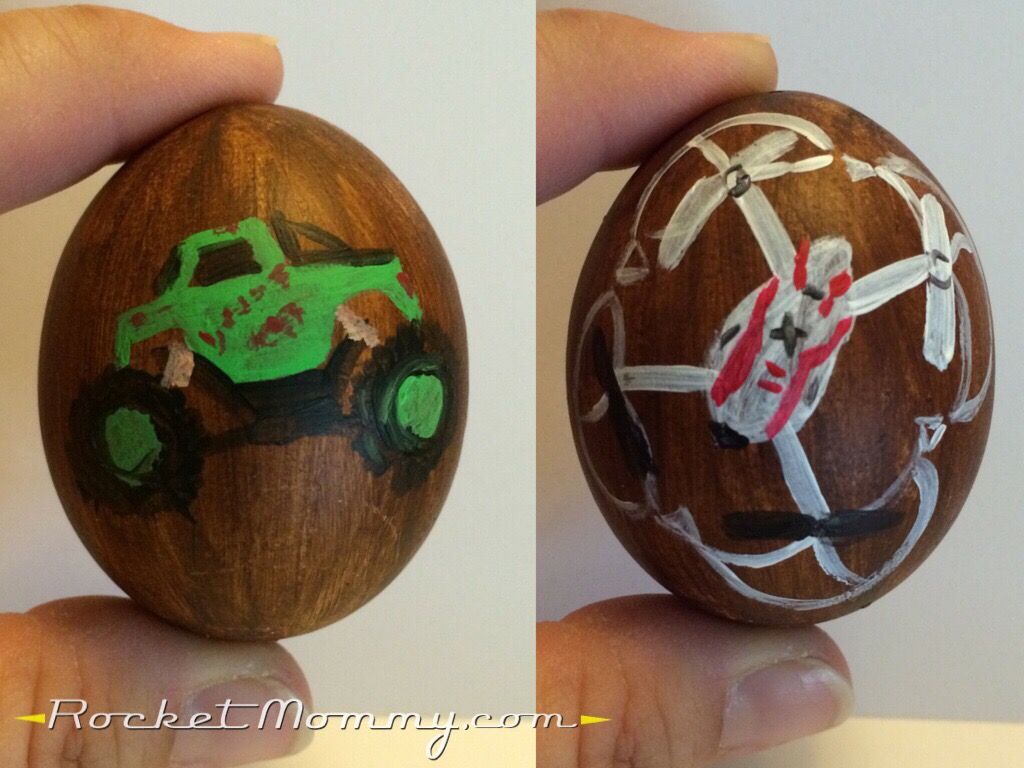 Around Christmastime, Rocket Daddy brought two unexpectedly popular items into the house.  One is this remote-controlled monster truck they call Grimm, and the kids love making obstacles for it to roll over and scream with laughter when he gets stuck. The other is this awesome quadcopter drone they call X11, and boy, does this thing get everyone excited.  Rocket Daddy can make it do flips in the air, take off from any surface, and fly it through all the rooms of the house, and the kids all fight over whose turn it is to pick it up when it takes a dive.  So those two toys are what made it on the egg for the year.
And there we go!  Easter 2016, finally done!  Let's get ready for some new projects!